The Craft That Keeps Us In Stitches
Embroidery, just fashion – or your next favorite past time?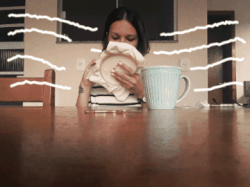 Embroidery is certainly making a comeback, and while we are all stuck at home there is no better time to start dabbling in the art yourself! 
 What is it exactly? Embroidery is the craft of decorating fabric or other materials using a needle to apply thread or yarn. It may also incorporate other materials such as pearls, beads, quills, and sequins. 
Since the Middle Ages embroidery has been around. Used not only as art and decoration for clothing, but to tell stories as well.  
As a favorite human pastime for centuries, it is no surprise that we see it resurfacing throughout households worldwide. Whatever you can imagine you can hand stitch onto fabric using a needle, thread, and embroidery hoop (a.k.a. "tambour hoop"); albeit both nature and Harry Styles seem to be the most popular with a simple Google search of the word.  
Although Harry is great and all, here at Avani we are sticking to the nature side of things for inspiration. Looking for high quality embroidery pieces? Look no further because we are your one-stop shop for that! 
Check out some of our favorite embroidered products. Perfect for this transitional weather!  Did you know that although some of our embroideries are done by machine, we also have some styles in the line that are embroidered by hand?  That is quality my friends!
What other kind of content would you like to see from us? Comment below and let us know! <3 
Always,  
The Avani Girls 
buy kimono
buy tops
buy jewellery
buy jackets
---